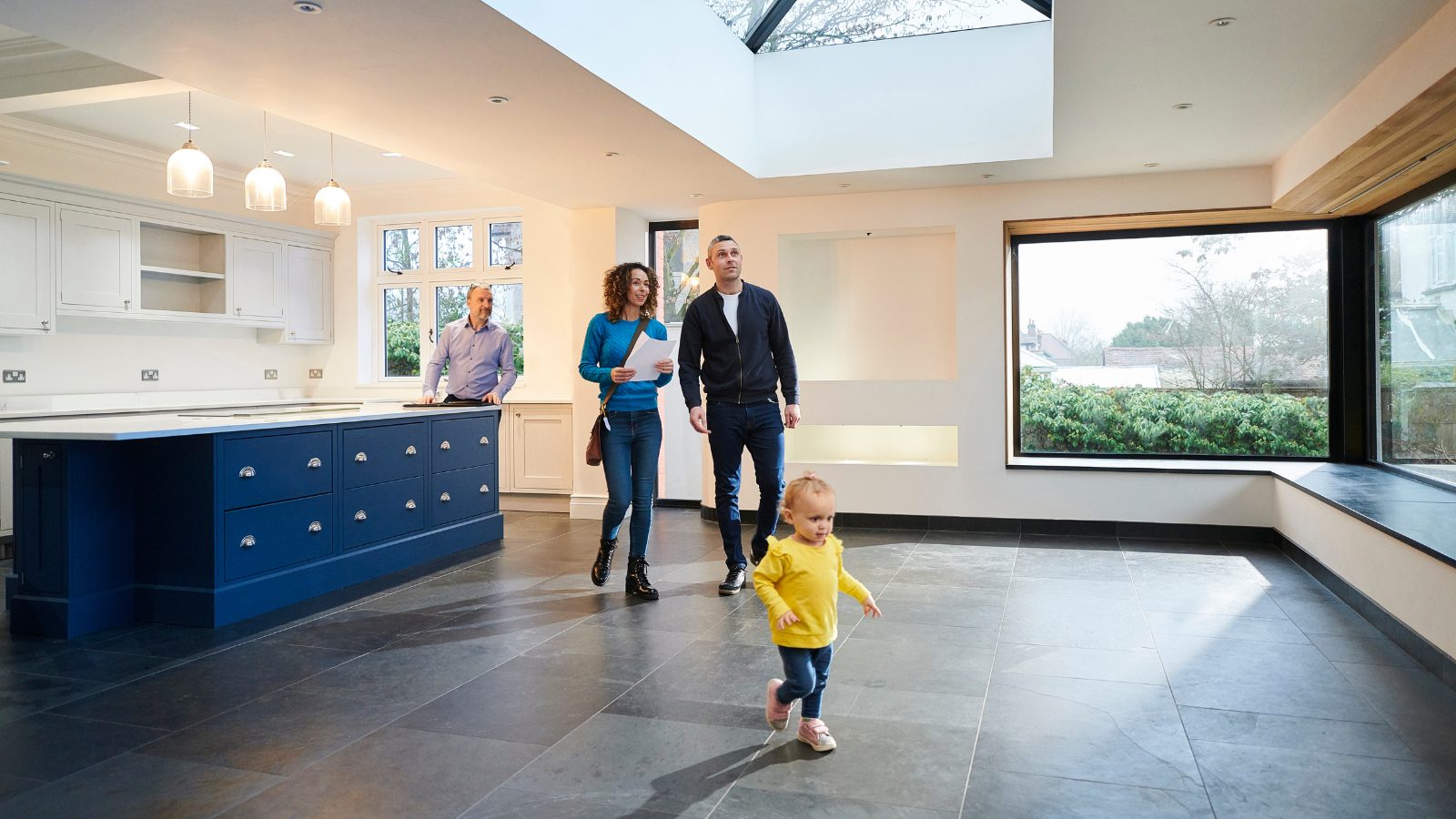 Open houses can be a bit of a controversial topic in the real estate world. Some professionals insist that they are necessary, others want nothing to do with it, and some are in the middle, having open houses occasionally. Holding an open house when selling your home can have some great benefits, but they also have disadvantages. Being aware of the advantages and limitations of open houses can help you decide what you want and what risks you want to take on. 
Pros of Open Houses When Selling a Home
Attract Buyers at the Start of the Homebuying Process – Buying a home is not a process that everyone is familiar with, and open houses can be an easy first step. Especially for first-time homebuyers who may not know where to get information or whom to contact when looking for a home. Open houses can be a way to attract new buyers, which is helpful for any home seller. 
Additional Exposure – Exposure is the name of the game when selling your home. Having a solid marketing plan to get as many potential buyers' eyes on your house is the key to getting a good offer. Open houses can be an excellent way to get additional exposure and advertising. 
Reduce Pressure on Buyers – Open houses are often very low-pressure environments where buyers can tour the home with little to no pressure. Some buyers like to analyze a home in detail without having a time constraint or someone showing them around. 
Show Off Your Advantages – If you have put considerable time and energy into upkeep in your home, an open house is a great way to show off those features. Visitors will appreciate the unique features of your home or just the general upkeep. This could help your home stand out on the market or over other listings in your neighbourhood. 
Cons of Open Houses When Selling a Home
It May Not Sell Your Home – The percentage of homes that actually sell due to an open house is less than 2-3%. While you may get a good turnout, open houses aren't necessarily going to attract buyers who are at the offer stage yet. 
Attracting Unqualified Buyers – Anyone can attend an open house, whether they are financially capable of buying a home or not. Not everyone that attends the open house will be qualified to put an offer on it. 
Possible Theft – The reality of an open house is that you will have strangers coming through your home, and you don't know their intentions. It's always a good idea to put away any valuables or objects you don't want to lose. 
When considering whether or not to host an open house when selling your home, it is essential to weigh the pros and cons and decide what is best for you. An open house can be a great opportunity to better market your home to buyers. Still, it isn't for every seller, and it's not necessary for selling your home. If you are unsure, talk to a local real estate expert about your situation and goals. And, of course, you can always contact me if you have any questions or need any advice!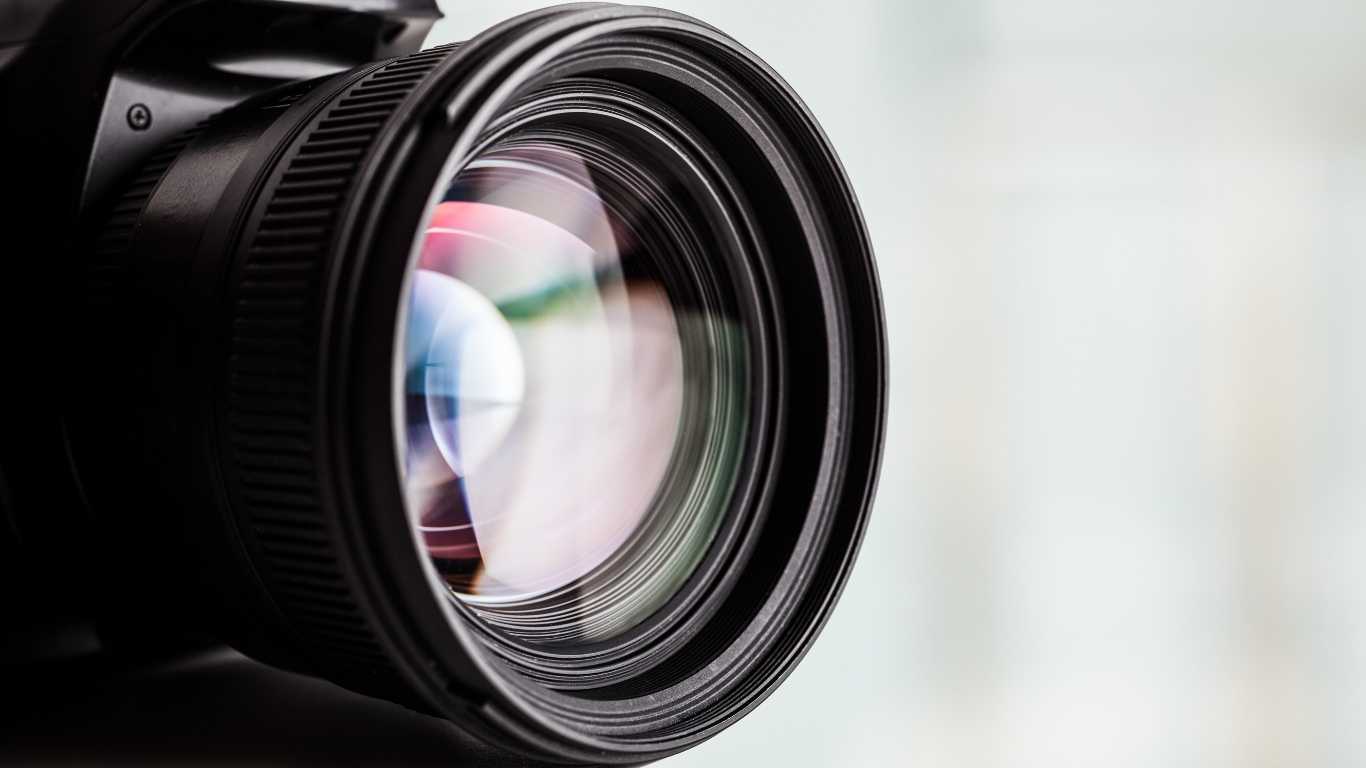 In the digital age, 80% of buyers first start their house search online. Having great photos that accentuate your home's best features is the best way to get buyers' attention and give them the best impression of your home for sale. But taking good photos can feel intimidating if it's not something you're familiar or comfortable with. As part of my professional marketing plan, though, I enlist the help of a professional real estate photographer who can help you take the best photos of your property and put it in a good light. That being said, here are some things you can do to get your home photo-ready.
Tidy, Tidy, Tidy
The number one tip to a good photo is a decluttered space that shows off the room. After all, buyers want to see the area around your possessions, which can be difficult with too much clutter. If you have furniture in the rooms, make sure that minimal objects are placed in or around it. Keep the space as neutral as possible, and the furniture helps show what the room can be used for, rather than the main feature.
Find the Best Lighting
Lighting really matters when taking a good photo. Look at the lighting sources in your room and have it prepared when the photographer shows up. Windows and natural light can be great to give your room a soft and natural feel. 
If it is a cloudy or overcast day, consider what artificial light your room has. What are the overheads like? Do they effectively light the room? If not, do you have lamps or floor lighting that could enhance the space? You could also consider turning on lighting features like fireplaces to add to the ambiance of the photo. 
Think About Composition
Have you already moved out your furniture, or is it still in the space? Either option can work, but you may have different considerations depending on your answer. If you have moved furniture already, this can be great for helping buyers get a complete picture of what the room looks like. However, it may be difficult to judge the size of the room without anything in it, so home staging may be something we want to consider. Even if you have moved, appliances in the kitchen and bathroom should be clean and tidy. 
If you still have furniture, think about the way it is positioned in the room, and see if there are smaller pieces you can move to give a better view of the size of the space. Also, consider objects such as coffee tables or shelving and how you've displayed objects on them. These types of furniture shouldn't be empty. Instead, a couple of tasteful decor items can help to make the home feel welcoming. Be sure to limit these items or create groups of threes for visual appeal. 
Consider the Colours
While it is always good advice to keep your space filled with neutral colours, adding a couple of accents can be nice to enhance your space. If you have some items that add a burst of colour, think about where you want them and how that might help create a more eye-catching photo. If you're unsure, sticking with neutrals and basics is always the safe bet. 
As always, listing photography can be tricky. And while these tips may help enhance your photos, the biggest thing you can do is keep your space clean and let the professionals do the rest! If you have any questions or concerns, I am here to offer my professional real estate advice to help put your house in the best light and answer any questions you may have.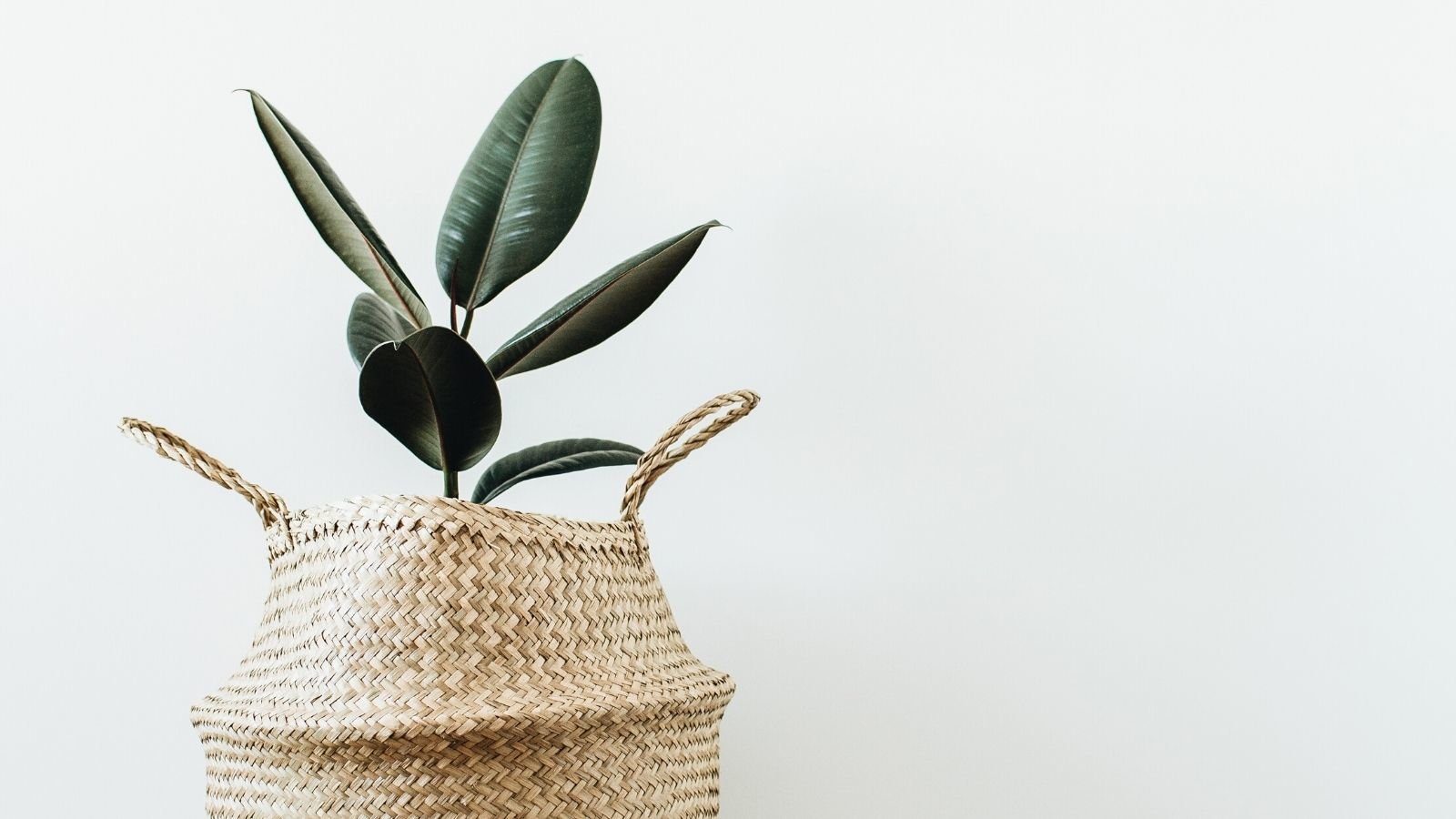 Home design trends are constantly changing, but with the state of the world over the past year and a half, we can identify some common themes emerging. We see many rethinking the functionality of their homes and the concentration on building a safe, calm, and joyful space to centre us in throughout the various recent and tumultuous events. Here are some key trends that you can easily incorporate into your living space or make it more appealing to potential buyers if you are planning to sell your home!
Say Goodbye to Exclusively Formal Rooms
Have a formal dining room or living room you only use once every 6 months? The focus is now on livable luxury and versatility in design. This means rethinking our less-used spaces and embracing furniture concepts that play double duty—we've seen many formal dining rooms turn into home offices and school rooms. However, this is also your sign to turn that space into something totally your own that sparks joy. Always wanted a craft room? Maybe a library to live out your Beauty & the Beast dreams? Go for it!
Embrace Natural Materials
This is the return of nature and earthy inspiration to really become one with that zen mindset. Pieces like cream coloured ceramics, marble coffee tables, wicker baskets, rattan headboards, and unfinished wooden furniture help create a comforting and organic look and feel. Earthy tones and warm, soothing colour palettes like wine reds, sagey greens, and golden yellows have also increased popularity.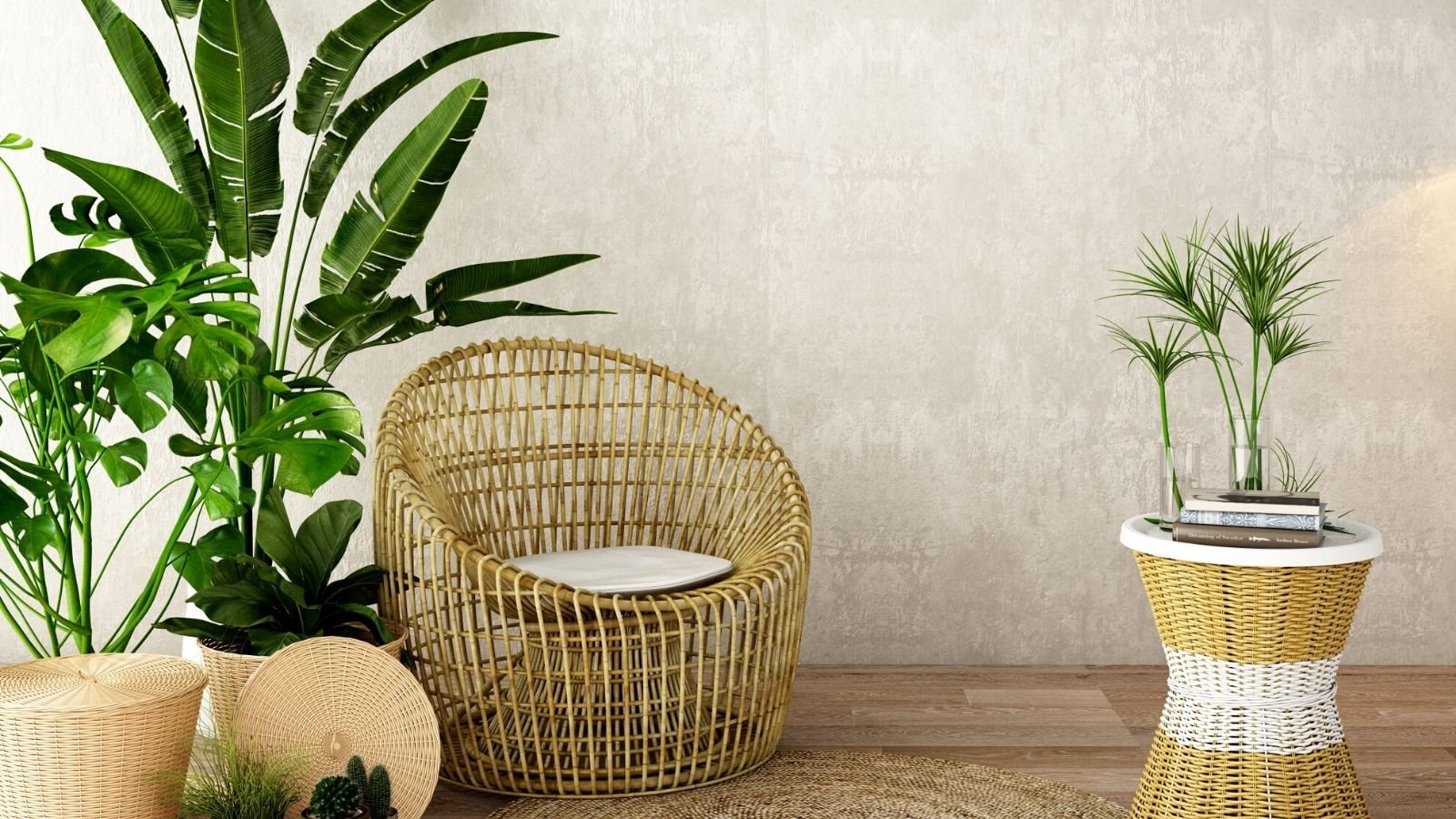 Become a Plant Parent
Speaking of natural, 2020 was back to basics. Hands up if it was your mission to successfully make a loaf of delicious sourdough bread and adopt a few plant babies! Yeah, I see you, Saskatoon. We're definitely seeing this continuing the trend through 2021.
Incorporating plants into your décor honestly does wonders to help refresh the air and brighten your mood. Easy-to-care-for plants and textured pots work like magic to bring some life to a space, and edible gardens are perfect for a sunny kitchen window sill.
Maximize Natural Sunlight
Be aware of the lack of Vitamin D from being cooped up indoors—sunlight is scientifically essential to our happiness. Yes, really! And studies have shown that it can actually have a direct effect on a homebuyer's first impression of the home, especially when staging to sell.
With the goal of calm and centred living space, gone are heavy window dressings. Instead, try a semi-opaque cotton curtain with some tassel trim for a subtle texture.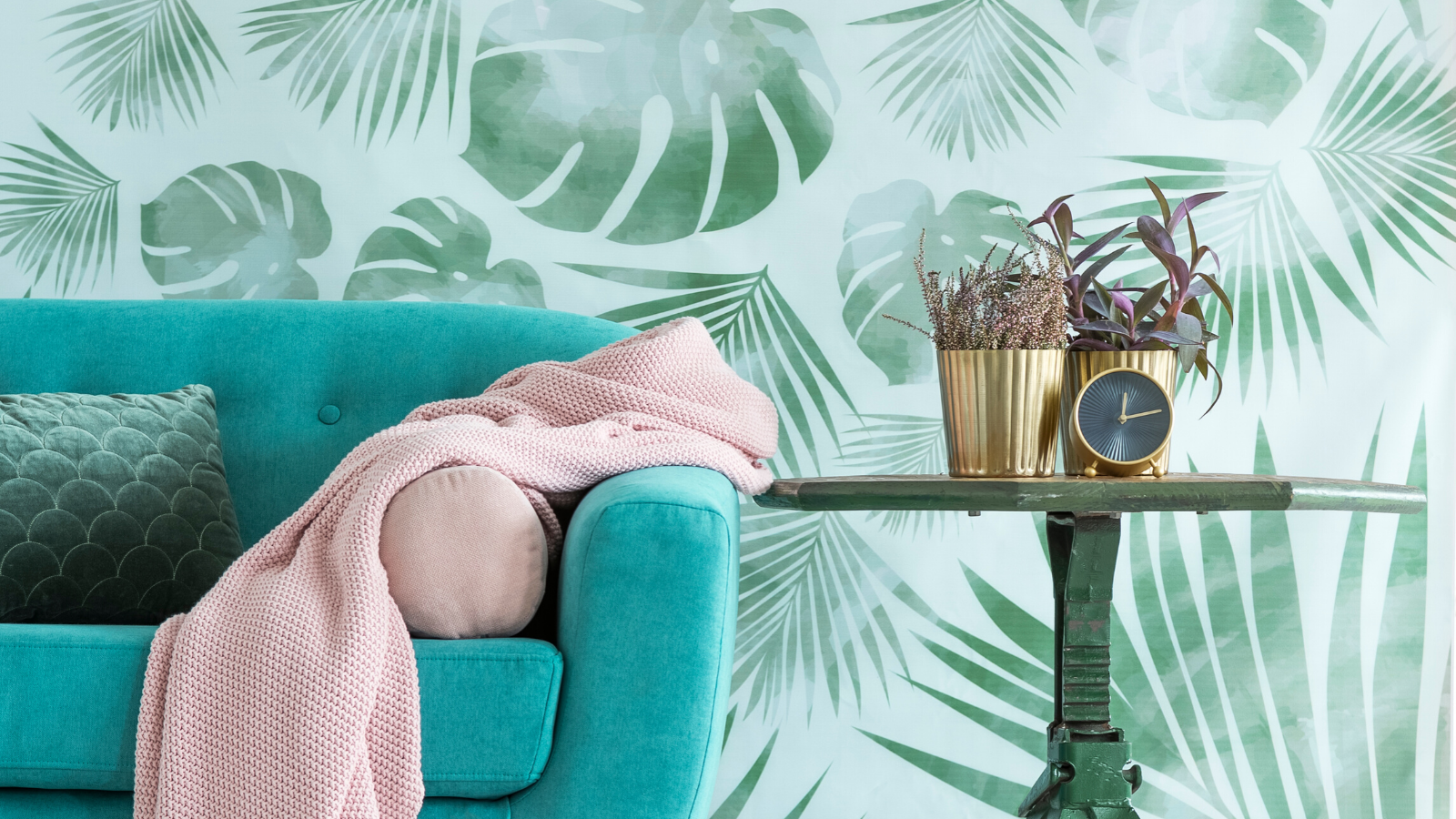 Solid Statement Walls? Forget About It
Wallpaper is not just for your grandmother anymore. It has officially made a comeback! Add some personality to your space with a statement wall, or use it to line your cabinets or shelving. Want a less permanent option in case you are renting and planning to buy a home? Peel and stick wallpaper is an exceptional way to play with your space without the commitment.
More is More
Granny Chic has a nice ring to it, right? The year 2021 has marked the rise of the "grandmillennial" trend, described as a revival of the homey design elements that you may find at your grandparent's house. This includes velvets, floral wallpaper, brass, delicate china, antique paintings, and other vintage touches. And don't be afraid to mix patterns, either.
This style can evoke a sense of tradition, comfort, and nostalgia. Combining old-world elements (antique paintings) and the new world comforts (modern lighting fixtures) can also create a perfect timeless mix.
No matter what your home ownership goals may be this fall, whether it's buying a new house or selling your existing one, keep these top design trends in mind for either. From dolling up your new digs or staging for selling success, these simple changes can keep your home looking modern, chic, and effortless!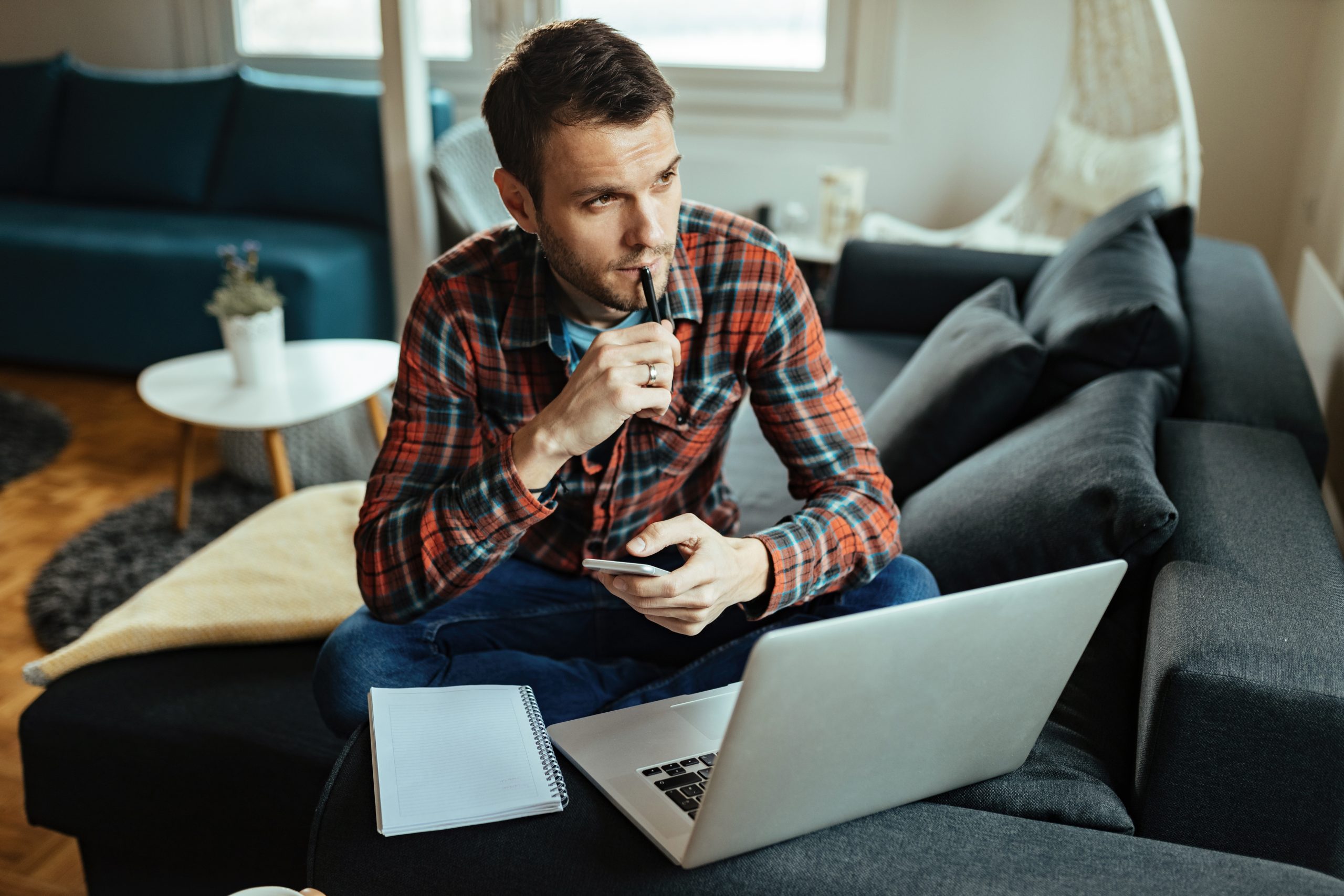 Things to Know While Your House is For Sale
Now that your home is for sale, what do you do in the meantime? Here's a list of a few points to remember and take note of so you're not feeling helpless throughout the process.
Be Flexible
Be as flexible as possible with showing times. Make it easy for buyers to come and view your home so you don't miss out on a potential sale. I realize that there are circumstances when this doesn't allow but being as flexible as you can without too much of an inconvenience to your schedule will have it's benefits.
Open Houses
I leave the decision of whether or not to do an open house up to my sellers. I've found that in some instances, an open house was useful and resulted in a success. However, more times than not, an open house hasn't resulted in anything other than the neighbours coming over to visit. I leave that decision entirely up to you.
Be Reachable
I will need to contact you for showings and any offers we get and I will need to be able to get ahold of you on short notice. If you are going away, I'll also need to know that.
Keep Clean
Try to keep your house as clean as possible during times of showings and open houses. We want to eliminate the objections a potential buyer might have and if your house shows great, then it'll be that more attractive to buyers.
Updates
Throughout the time when your house is for sale, I will send you weekly updates in regards to the number of viewings your home has had on certain websites as well as any new comparable houses for sale and ones that have just sold. This will help keep you informed about the market in your area and help you make an informed decision about price reductions. I will also follow up with agents when a showing has occurred and what the feedback has been so you know what, if any, improvements can be made on your part.
These few things will help you reach your goal of selling your home for the most money and in the least amount of time.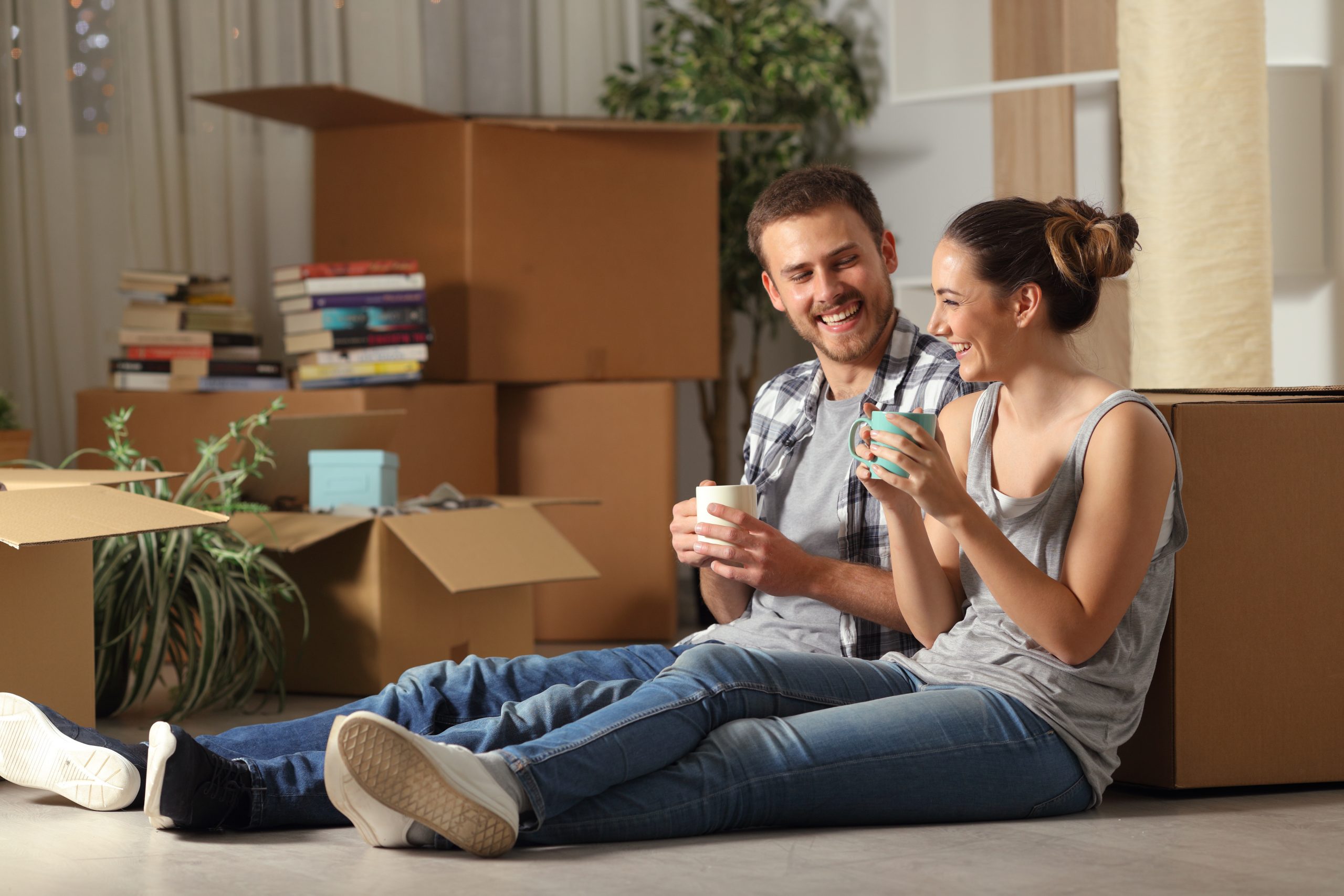 Things You Should Consider
So you're ready to put your house up for sale. What should you do to make it more sale-able, attract more buyers, and more importantly get more money in your pocket? Here's a list of things to consider before putting your house on the market.
Renovations
I don't recommend doing any major renovations just to sell your home but if you are willing to do the work (or can get it done inexpensively) then consider smaller renovations like adding a backsplash, fresh paint on the walls, and landscaping to add more curb appeal. These will go a long way for potential buyers.
Clean
The power of a clean house is strong, I highly recommend giving the inside a thorough cleaning before allowing potential buyers through your door. Steam clean the carpets, wash floors, and dust. Don't forget about the exterior. Sweep, rake, or shovel as needed, clean up yard debris, and make the exterior an attractive place that buyers want to be.
Pack
You're moving anyways so you might as well start packing. De-clutter your home, room by room, and pack away things you don't think you'll need before you move. You can take down personal items like pictures if you wish but as long as it's a reasonable amount then buyers won't have a difficult time envisioning themselves in your home. Remove as much as you can from the kitchen counters and on the fridge doors. I recommend packing until your house feels empty but isn't literally. That's when you know when to stop.
Gathering Items
Before I list your home I will require a few items to make the transaction as seamless as possible. I'll need contact information of your financial institution to send documents to once the sale is complete, a spare set of keys for the lockbox, your surveyor's certificate for the property, and any other pertinent information required for your home.
These tips will ensure your house will be as presentable as possible and increase it's sale-ability when it counts the most.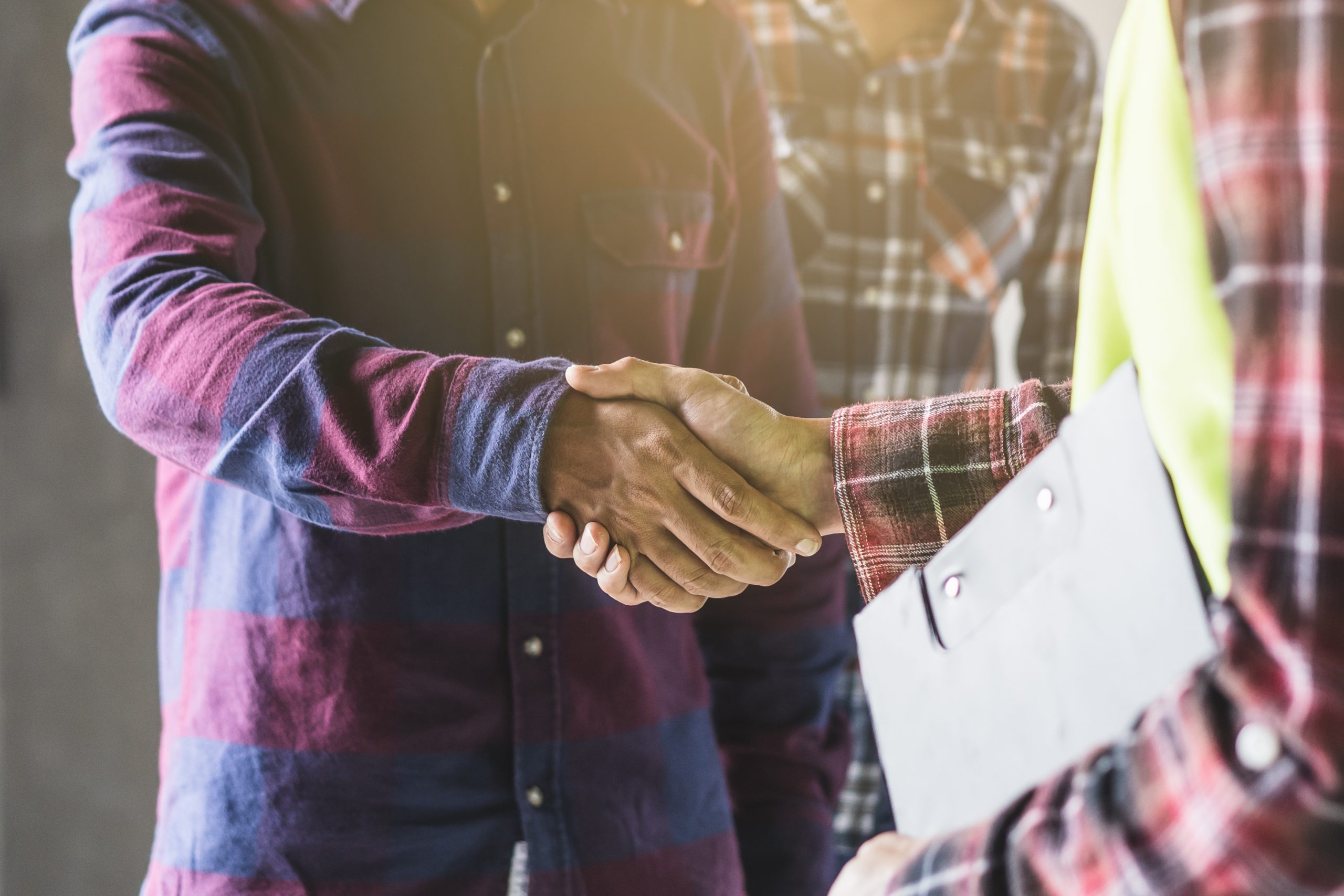 You already understand the importance of hiring a REALTOR®, but what are the fees that you will incur? As a seller you don't pay for any inspections requested by the buyer or a land titles transfer fee but there are a few costs that you will encounter.
Commissions
This is the big one. As a seller you pay both the buying and selling agent's commissions. When you purchase a home, you won't have this cost.  This will come out of your proceeds at the end from the lawyer. Commissions are typically a percentage of the sale price of the home and most often you will see a percentage that looks like 6/4/2. This means that the commission is 6% of the 1st $100,000, 4% of the 2nd $100,000, and 2% of any remaining balance. I also can offer a flat fee commission. I find that helps with those who are sticking to a strict budget and need to know the amount they will be paying upfront.  Remember, I only get paid if your house sells.
Legal
There are also legal fees associated with the sale of your home. Although it's less than if you were purchasing, they will cost you usually between $700-$800 + GST + PST
Penalties
There may be a payout penalty on your mortgage if you are planning on selling and paying out the mortgage before your term is up.  The penalty is usually 3 months of interest or the interest differential with your rate and what the current rate- whichever is higher.  If your mortgage has a portability clause and you are planning on buying something after you sell, that is a great way to avoid the penalty altogether.
Miscellaneous
If you are planning on hiring cleaners to do a deep clean pre-sale, hiring a carpet cleaner, or hiring someone to do repairs, these will all have to be accounted for in the budget.
These costs and fees may seem like a lot of money but they are designed to ensure that you will achieve the most money once your house does sell and some are unavoidable. It's better to know up front what these costs will be and will make budgeting for the new house that much easier.