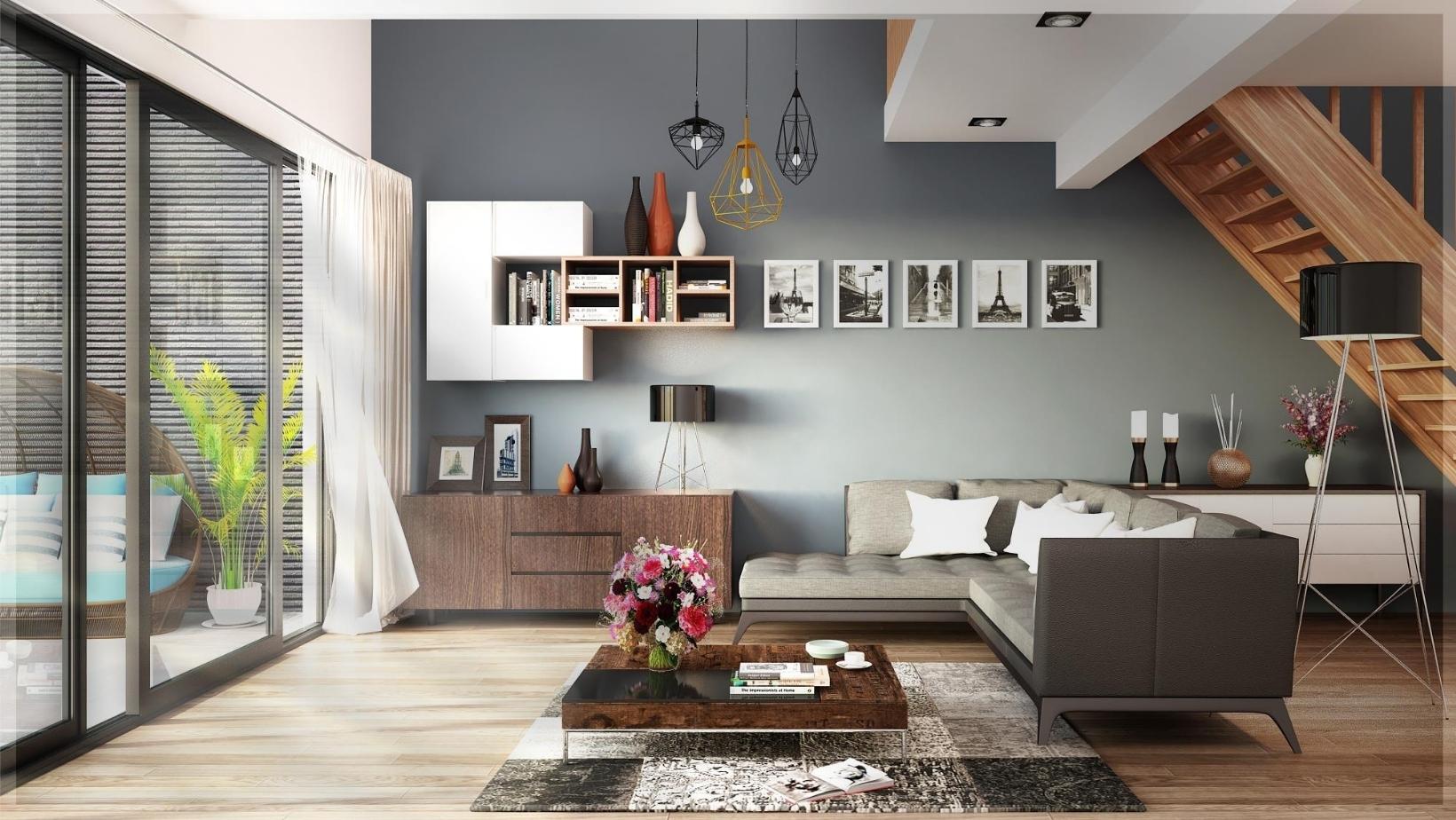 Interior design trends in 2022 are broad and diverse. Some timeless classics hold steadfast while emerging colour palettes, textures and materials flip-flop. Given the varied array of trends, not only will you be able to make your home unique to reflect you but also in style for years to come. Spending more time inside and our needs are ever-changing, our style and purpose must also be altered at home. Here is a mish-mash list of top 2022 home decor and interior design trends I am sure you will love!
Curvy accents and furniture
The end of modernism of sharp corners, sharp edges and angular symmetry seems to be ebbing away. Be on the lookout for circular mirrors, curvy tables and soft round couches—accent furniture with gorgeous rounded cushions.
Natural Materials
Natural Materials have been a continuing trend over the last few years with a focus on natural materials, textures and shapes. Think of quartz or marble surfaces, whether countertops or accent tables, natural woods, rattan or bamboo furniture. Homeowners are finding quality materials and pieces that will last and keep on-trend for years to come.
Home Jungle
There's something magical about being surrounded by greenery and the satisfaction of caring for something that grows. Bringing the outdoors in is a great way to boost creativity, productivity and concentration as plants boost a person's mood, purify the air and can prove to be therapeutic. So, scatter some plants around your house and don't forget that hanging plants can be a piece of art and that unique planters and macrame hangers add a touch of elegance to any home. For those of us that don't have time to take care of plants, fake plants add just as much ambience to the space!
Playful Textures
There is no denying that adding texture to a home is visually pleasing–layers of textures create volume and elevate coziness levels. However, try not to limit texture to textiles such as blankets, cushions and rugs. To generate more stimulation, consider adding pieces of furniture with inlays, intricate designs or unique handles. Lastly, rich or flowy natural fibre window coverings help style any space and set the mood.
Warm Colours 
Clients are continually embracing natural tones and going away from white, greys and blues. Embracing interesting colour palettes of purples, chocolates and hunter green, which add an individual flare to any home. Or, choose colours that are more subdued with creams, taupes and beige while keeping the colours warm and cozy.
Sustainable Materials
Emerging generations are becoming more conscious of the environment, and home sustainability has changed with it. There is a more significant push to focus on recycling, renewable energy and ethically sourced home decor. To curb waste, choosing natural and organic fibres, materials, paints and dyes over synthetic ones is a must.
Vintage and antique pieces are all the rage! Take joy in making something old new again, whether that be with a fresh coat of paint or stain. Or, simply embrace as is to keep the original lived-in vibe.
New builds emphasize energy efficiency, featuring solar panels, heat pumps and EV chargers. If that sounds a little extreme, adding a low-energy furnace and water heater can significantly impact the environment for the greater good. A word of advice would be to check out the Government of Canada website to see what kind of Environmental retrofit benefits your home can qualify for!
Dual Purpose Spaces
Over the past few years, our homes have had to adjust to our ever-growing needs to be at home for longer periods of time and rooms have transformed into offices, classrooms, gyms and entertainment spaces. Rooms that were once just spare rooms are now an office with a Murphy bed, creating form and function all in one. Organizational containers, shelves, and multi-purpose furniture are the best way to create a comfortable dual-purpose space.
My living room has also become a gym, meditation room, and yoga mats and dumbbells have taken over—a tall decorative basket resolved this issue!
Outside Living
Choose an excellent patio set, barbeque and a few warm throw blankets and bring the party outside. Summer is a great time to enjoy outdoor activities and food. Use the 2022 trends mentioned in this blog as a guide to style your outdoor deck or patio with natural but bold colours, organic fibres, and textures. They should all play a role in your design.
This year's Interior Design trends are unique yet cohesive and every option on this list is a winner. Put them all together for an Instagram-worthy look! If you are ready to start your interior design dreams and want to find a great new home in Saskatoon to test them out contact me for all you local real estate needs!
Which of these trends will you incorporate into your home this year? Any you've already got?