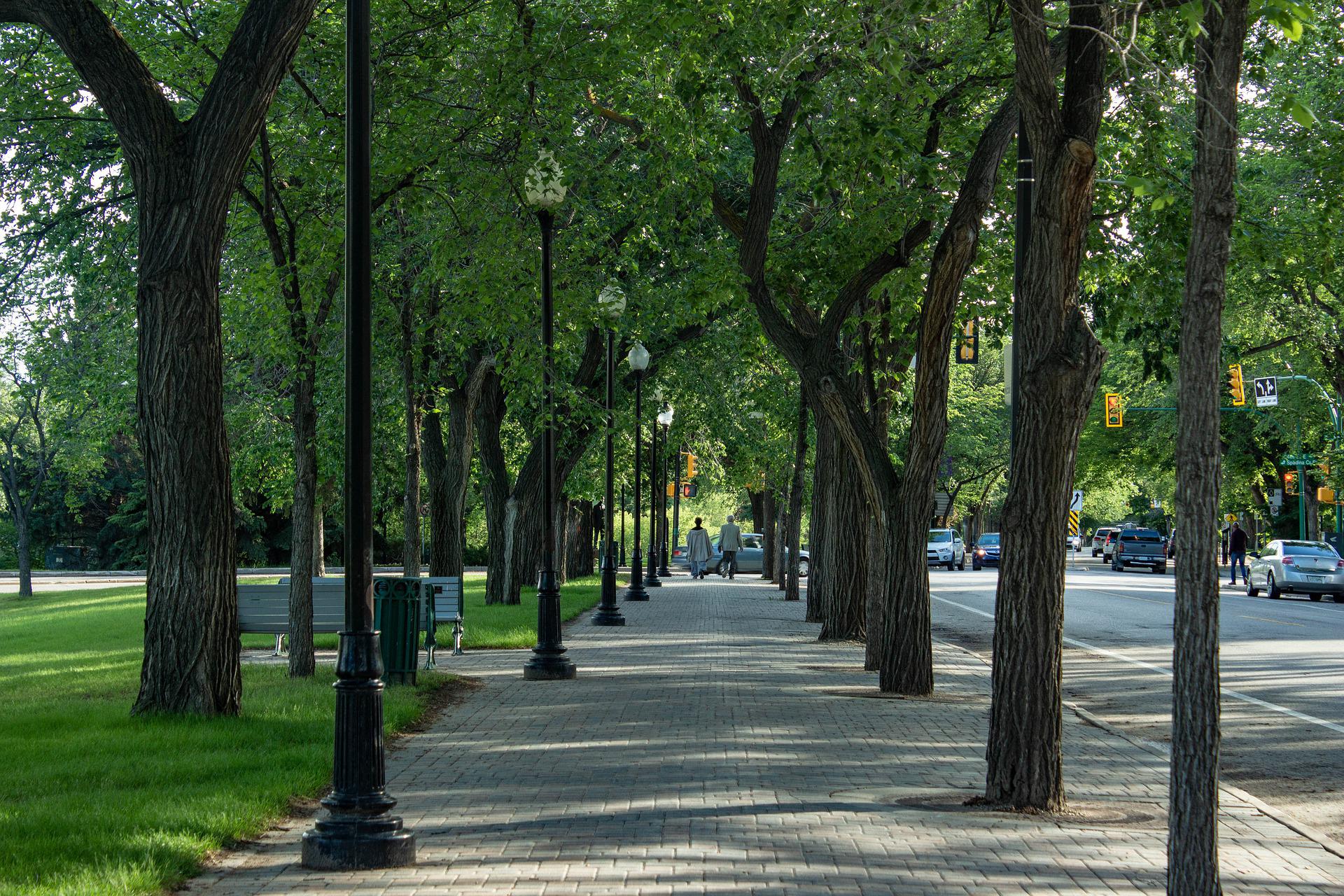 Summertime is here, which means one thing…it's time to get outside and enjoy all Saskatoon has to offer. There are many places to eat in Saskatoon, and choosing one to meet up with family and friends can be challenging. Here are five local restaurants to try in Saskatoon that will win anyone over.
Indigenous Cuisine 
Bannock Express is a locally owned indigenous restaurant. It started as a Farmer's Market stall and now has a restaurant on Avenue B, shared with Botte Chai and Dulce Bakery. The menu features bannock-centric offerings, which all look delicious. If you need to cool down this summer and are downtown, the menu also features various lemonades! The Co-op also sells the restaurant's signature bannock—so stop in there if you can't make it downtown. Inside the business is a pinboard that encourages people to donate and provide meals to feed the less fortunate.
Burgers
Ace Burger began its life as a food truck and transitioned into a restaurant that is located on Broadway. The patio is perfect for summertime meetups with family and friends to enjoy great burgers, hot dogs, poutines, chicken sandwiches and out-of-this-world fries. Modern and cozy vibes fill the space. On your way out, pick up an Ace Burger shirt and hat! They also offer take-out—a nice break from cooking on a hot Friday night.
Farm-to-Table
Odla is another restaurant gem found on Broadway. The owners of Farm One Forty started the place with their holistic approach to farming and food. The menu consists of high-end meals made with products from local farmers and producers—featuring a vast list of wines and unique cocktails. The atmosphere is casual, yet sophisticated. Check out their patio to relax and enjoy a fantastic meal. If dining in isn't for you, they also have an extensive selection of "market items" that you can purchase to cook or reheat meals at home.
Korean & Japanese Fusion
Sticks & Stones has a delicious menu with an array of Korean and Japanese fusion eats. It has a casual, yet modern vibe, conveniently located downtown. Stones is the perfect place to enjoy a warm bowl of Ramen and a tasty ice cold drink—exclusively open in the evenings, offering table reservations or ordering online. 
Pizza
Thirteen Pies is open only in the evenings and is located downtown. The pizza is self-described as "Brooklyn style"—definition: it has a thin crust and is foldable to go down quickly. Their white sauce pizza is terrific, the drinks are divine, and the atmosphere is an upscale pub. If you are wandering downtown on a summer night and are looking for some late-night eats, pick this place—they offer delivery too.
From sushi to pizza, there is something for every taste bud in Saskatoon. Even better is supporting local businesses, producers, farmers and families. I hope that a few of these places spark your interest and you try them out this summer! 
If you need help finding real estate close to any of these hot spots, contact your local REALTOR® today!